Tag Archives:
European Evidence Regulation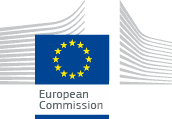 On 27 August 2020, the EU Commission published an updated "Notice to Stakeholders on the Withdrawal of the United Kindgom and EU Rules in the Field of Civil Justice and Private International Law". Continue reading →
The Federal Constitutional Court (Bundesverfassungsgericht) has held that a court's failure to avail itself of the tools of international judicial co-operation can amount to a violation of the party's right to effective judicial protection (Recht auf effektiven Rechtsschutz).
The decision was made in a family law matter, where the existence and validity of an adoption in Romania was in dispute. In the proceedings before the Local Court (Amtsgericht) Frankfurt am Main, the aggrieved party had been unable to produce the underlying Romanian files, but had submitted communication from the respective Romanian authority, that a request from a German court to be granted access to the files would be entertained.
The local court, however, did not attempt to get hold of these files. Its failure to use  "institutionalised facilities and measures of judicial assistance", in particular those offered by the European Evidence Regulation and the European Judicial Network in Civil and Commercial Matters, in the circumstances of the case rendered its decision unconstitutional. Continue reading →