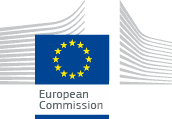 On 27 August 2020, the EU Commission published an updated "Notice to Stakeholders on the Withdrawal of the United Kindgom and EU Rules in the Field of Civil Justice and Private International Law".
The notice discusses the impact of  Brexit on all relevant issues, namely international jurisdiction, applicable law, and recognition and enforcement, with chapters on the specific European procedures, on judicial cooperation, on insolvency, and other related issues. The notice provides, for each of these topics, a useful summary of the transition rules in the Withdrawal Agreement and of the rules that will apply post Brexit to the United Kingdom as a third country.
The EU Commission's summary is simple and straightforward:
"To address the consequences set out in this notice, stakeholders are advised to assess past and future contractual choices of UK jurisdiction. Stakeholders that intend to conclude contracts with a person or company in the United Kingdom or to launch proceedings in civil or commercial matters related to the United Kingdom or to enforce judgments in such matters should seek legal advice."
The issue with "past contractual choices of UK jurisdiction" of course is that a party wanting to get rid of that choice in most circumstances will not be able to do anything about that previous choice unilaterally,
To the best of my knowledge, so far there is only one reported German case on this question: The district court (Landgericht) Koblenz was faced with a  a request to set aside an agreement on the jurisdiction of the English courts. The request was based on the argument that with Brexit the basis on which the parties had entered into the choice of court agreement had fallen away (Wegfall der Geschäftsgrundlage, Section 313 German Code of Civil Procedure, BGB). As discussed in an earlier post, this argument did fail in the Koblenz court.