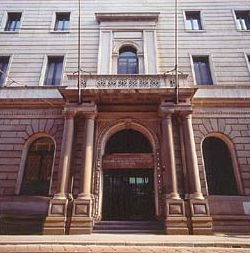 Following the first successful IBA Litigation Committee Conference on Private International in Milan in 2014, the Litigation Committee is presenting the second edition, again in Milan. This year's topic is The Hague Convention on Choice of Court Agreements: New Perspectives in International Commercial Dispute Resolution (click here for the full programme).
As regular readers of the blog know, the Convention on Choice of Court Agreements is a topic that we have covered in quite some detail (see here and here, for example). I really look forward to the conference, in particular as I have the pleasure of chairing the first of the following sessions:
The Hague Convention of 30 June 2005 on Choice of Courts Agreements: Why and How – Enforcement of the Convention in the European Union.
The Convention and Third Countries: Issues and perspectives in Europe and America (US, Canada, Swizterland and the 2007 Lugano Convention)
A new tool for the development of the 'special' courts (SICC, DIFC Courts)? Competing with arbitration? The view from the users.
The early bird registration deadline is October 7, 2016. See you in Milan!
The photo shows the conference venue, Palazzo Turati.