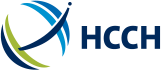 Last month, we reported in Pietro Franzina's guest post that the Council of the European Union was expected to authorise Austria to sign and ratify, and Malta to accede to, the Hague Convention of 15 November 1965 on the Service Abroad of Judicial and Extrajudicial Documents in Civil or Commercial Matters, "in the interest of the Union". From a German or European perspective, this will have no practical effect, as European parties would not need to rely on the Hague Service Convention in any proceedings involving Austrian or Maltese parties, given the European Union's Service Regulation. The decision, however, raises a wider issue, namely of the scope of the exclusive external competence of the European Union in such matters. 
Pietro Franzina has since followed up on this. He pointed out that a decision to this effect has in fact been adopted on at the Justice and Home Affairs Council of 10 March 2016, accompanied by a statement of the German government:
"In the statement, Germany expresses its doubts as to whether the decision in question "falls within the exclusive external competence of the European Union".
It is not clear, the statement observes, "why the future application of the Hague Service Convention to Austria and Malta could affect common rules on judicial cooperation between Member States in civil matters or alter their scope (Article 3(2) TFEU)", since the Hague Service Convention applies in relation to third countries, whereas between European Union Member States, Regulation No 1393/2007 "clearly takes precedence over that Convention".
In the view of the German government, the decision 'should therefore not be used as a model for and should be without prejudice to any other measures in which the exclusive external competence of the European Union may play a role which may be taken by the European Union to resolve other similar cases'."