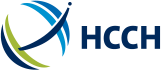 The Council of the European Union is expected to adopt a decision authorising Austria to sign and ratify, and Malta to accede to, the Hague Convention of November 15, 1965 on the Service Abroad of Judicial and Extrajudicial Documents in Civil or Commercial Matters.
The Hague Service Convention is already in force for all Member States, with the exception of Austria and Malta. The two countries have expressed their willingness to become a party to the Convention. The Council, for its part, considered that it is in the interest of the Union that all Member States are parties to the Convention.
As stated in the preamble of the draft Council decision, the Convention comes with the external competence of the Union, "in so far its provisions affect the rules laid down in certain provisions of Union legislation or in so far as the accession of additional Member States to the Convention alters the scope of certain provisions of Union legislation", such as Article 28(4) of Regulation No 1215/2012 on jurisdiction and the recognition and enforcement of judgments in civil and commercial matters (Brussels Ia).
The Union, however, is not in a position to accede to the Convention, as the latter is only open to States, not to international organisations. Hence the decision to authorise Austria and Malta to ratify, or accede to, the Convention "in the interest of the European Union".
This is a guest post by Pietro Franzina, professor of international law at the University of Ferrara. It was first published on the Aldricus blog.