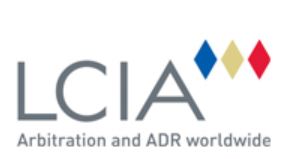 The London Court of International Arbitration (LCIA) has announced that the new LCIA Arbitration Rules have been formally adopted by the LCIA Court and the LCIA Board of Directors.
The Rules will come into effect on October 1, 2014. They are available on the LCIA website. The LCIA says that schedules of costs, notes for arbitrators, translations of the Rules, and other related resources will be available from their website in due course. A first draft of the revised Rules had been circulated in May last year, at the European Users' Council Symposium. The LCIA revision of its rules, which had been in effect since 1998, comes after the UNCITRAL Rules were revised in 2010, and ICC introduced updated arbitration rules in 2012.
By the way, The Financial Times reports today that arbitration cases heard in London have surpassed the financial crisis peak;  the LCIA recorded 301 cases in 2013, up 10 per cent from 2012, when it handled 277 disputes. In 2009, 285 claims were handled by the LCIA.