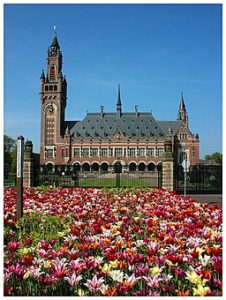 The Hague Convention on Choice of Court Agreements entered into force only recently – and as a result of Brexit, all of a sudden has gained practical relevance that was rather unexpeted. But the Hague Conference on Private International Law (HCCH) does not stand still – welcome to the 2019 Judgments Convention. And what better way to learn about it than from the HCCH itself:
"In this lecture, the HCCH will take you behind the scenes of the negotiation of its newest treaty. Adopted in July 2019, the Judgments Convention establishes a common framework for the global circulation of judgments in civil or commercial matters, overcoming the complexities arising from differences in legal systems. Once it enters into force, it will increase legal certainty and predictability, essential elements for international trade and business. Join us to discover how the Judgments Convention was negotiated and adopted! " 
The lecture is part of the "Just Peace Month" programme. More information and the registration form is available here.   
Photo: Lybil, Peace Palace, CC BY-SA 3.0