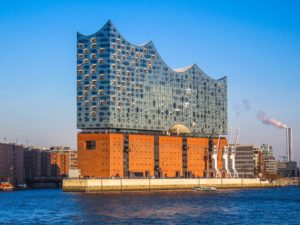 From 22 to 24 March 2021, the 5th Hamburg International Arbitration Days will take place online – Hamburg has never been closer: wherever you are, it is only a click away! The main event on 23 March 2021 is organised by the Center for International Dispute Resolution at Bucerius Law School and will focus on selected issues of multi-party arbitrations.
This event will be accompanied by the 4th Luther Dispute Resolution Lecture on "Climate Change and the Rule of Law" on 22 March 202, by over a dozen satellite events on a broad range of arbitration issues taking place on 22 and 23 March 202 and finally, the 5th CAM-CCBC Hamburg Pre-Moot on 24 March 2021. My Hamburg partner Donata von Enzberg has put together a session on arbitration hearings taking place on Monday morning. Click here to register.
In a pre-COVID world, participants would have been treated to the spectacular view of Hamburg's Elbphilharmonie from our offices, hence the choice of illustration. I have very fond memories of an arbitration hearing held there while the Elbphilharmonie was being built. Once in a while, the hearing had to be interrupted for fifteen to twenty minutes due to the noise from the building site. I still believe that the fantastic weather – not a regular Hamburg feature – and views the parties enjoyed during these breaks were conducive to the settlement reached soon thereafter.