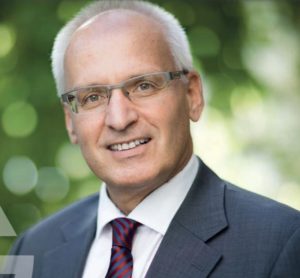 Today, Georg Nolte takes office as a judge at the International Court of Justice. He was newly elected to a nine-year-term by the United Nation's General Assembly and the Security Council in November 2020. Nolte currently is a professor of international law at Humboldt University, Berlin, and a member of the International Law Commission.
In support of his candidacy, the German government had published a brochure. It details his vision for the court and this curriculum vitae. The brochure does not mention – quite righly so – this piece of personal trivia: Georg Nolte's father was Ernst Nolte, a prominent historian best known for Der Faschismus in seiner Epoche (The Three Faces of Fascism, 1963/1965) and the 1980s controversy stirred by his work.
Professor Nolte's photo has been taken from the brochure.