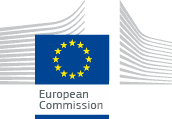 Under the headline "Getting ready for the end of the transition period", the European Commission has published guidance for stakeholders for a variety of sectors, from air transport to waste shipments. For the art business, there is a note on the import and export of cultural goods dated 17 August 2020.
The focus is primarily on the application of Council Regulation (EC) No 116/2009 of 18 December 2008 on the export of cultural goods and of Regulation (EU) 2019/880 of the European Parliament and of the Council of 17 April 2019 on the introduction and the import of cultural goods after the end of the transition period, when the United Kingdom will treated as a third country.
The sale of cultural goods to the United Kingdom will require an export licence. These licenses are issued by the relevant authorities of the member states. The export license issued by the competent authority of any member state is valid across the entire European Union. Export licences issued by the United Kingdom on the basis of EU law will no longer be valid for shipments of cultural goods from an EU Member State to a third country. In such a scenario, a new license must be applied for in the EU.
Article 3(1) of Regulation (EU) 2019/880, which prohibits the introduction into the EU of cultural goods illegally exported from a third country, will become applicable as of 28 December 2020. After the end of the transition period, the import of illegally exported cultural goods from the UK originating from there or from any other third country will be subject to this prohibition.
Of course, there are complications regarding Northern Ireland's status: For the purposes of these regulations, generally speaking, references to the EU have to be read as including Northern Ireland, whereas references to the United Kingdom have to be read as referring only to Great Britain. i.e. excluding Northern Ireland.