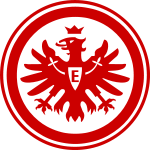 Eintracht Frankfurt has had a great run in the first half of the current Bundesliga season, eying a spot in next season's Europa League or, behold, even a Champions League slot. So matches between Frankfurt and one of the London teams appeared a real possibility. More recently, Eintracht's losing streak of five straight matches has cast some doubt over these ambitions, even though the team just about manage to hold on to a Europa League Slot for now. But of course, there's the Brexit-induced battle between London and Frankfurt for the lead role in the European financial services sector that will go ahead in any event.
Professors Hess (Max PIanck Institute for Procedural Law), Pfeiffer (Heidelberg University), Duve (Freshfields Bruckhaus Deringer) and Poseck (President of the Frankfurt Court of Appeal) have launched the Justizinitiative Frankfurt (Justice Initiative Frankfurt) in an effort to strengthen the Frankfurt District Court (Landgericht) and the Court of Appeals (Oberlandesgericht) in order to attract more financial disputes to Frankfurt. The initiative looks at introducing organisational and procedural improvements to make the Frankfurt courts more competitive internationally. The government of the Federal State of Hesse is supporting the initiative, which will be presented at a conference on March 30, 2017. Eva Kühne-Hörmann, the State Minister of Justice, will be opening the conference. See here for the conference programme and the registration form.
As much as I would like to see more banking litigation moving to Frankfurt, in my opinion, one very important factor will be the governing law: Unless the underlying contracts and financial instruments are governed by German law, it will make little sense to agree on Frankfurt as the venue. Parties, on the other hand, will only agree on German law if they have confidence in the courts. In my opinion, an effort must be made to align Justizinitiative Frankfurt, the Law Made in Germany project and the English language in German courts legislative initiative. So let's see what is going to be proposed on March 30, 2017.
***
The conference will be held at the Foyer of the Presidential Building (Präsidialgebäude), der Goethe University Frankfurt am Main, Campus Westend, Theodor-W.-Adorno-Platz 1, 60323 Frankfurt am Main.
The picture shows Eintracht Frankfurt's logo.