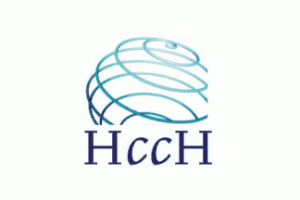 This is a guest post by Ted Fokman at Letters Blogatory:
Earlier this year, the Council on General Affairs and Policy of the Hague Conference established an Experts' Group on the Use of Video-Link and other Modern Technologies in the Taking of Evidence Abroad. The mandate of the group was to "investigate the issues that may arise with the use of video-link and other modern technologies in the taking of evidence abroad" and "to study existing instruments and current practice, and explore potential ways to address these issues, including the desirability and feasibility of an optional protocol or any other instrument." The group met several days ago in the Hague and has just issued its report.
The main work of the meeting, at least insofar as the report discloses, was to decide on the basic approach to the problem of technology in the taking of evidence. Is a new convention needed altogether? Perhaps instead some "soft law" principles, or perhaps even merely just a guide to good practice? Or perhaps nothing should be done?
The group—wisely, in my view—stayed on the less radical side of the line. Its main recommendation is for development of a guide to good practice, along with notes on particular countries' practices. The group also suggested the drafting of some soft law, such as a model law and model practices for courts to implement.
I think the group was right to reject calls for a new convention. The Hague Evidence Convention was not drafted with modern technologies in mind, but its silence on these issues gives it some flexibility. A new convention or protocol specially drafted with today's technology in mind might turn out to be inappropriate once tomorrow's technology comes around. The generality and flexibility of the existing convention is a plus, not a minus, I think.
 About Ted Folkman's blog: Letters Blogatory is, as far as I know, the first blog to treat international judicial assistance as a blog-worthy topic in its own right. Letters Blogatory covers international judicial assistance in civil and commercial cases, and in particular the relevant Hague Conventions.