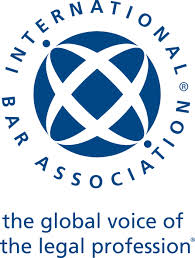 This year's IBA Litigation Forum will be held at the Maison du Barreau in Paris on April 15-17, 2015.  The early registration discount expires on March 6, 2015. I plan to be there, and hope to meet some readers as well! The topics will include:
 Managing the interplay between regulatory investigations and litigation: Domestic and international regulatory investigations are an increasingly common fact of corporate life, with investigations emanating not only from the US and the EU, but also from countries such as China. Knowing how to handle such investigations, and understanding the interplay between such investigations and litigation, reputation and business risk, is vital to both internal and external corporate counsel.
Ethical aspects of multi-jurisdictional litigation: Litigators who handle multi-jurisdictional disputes continually face questions of how to deal with competing disclosure demands and ethical requirements from different jurisdictions.  This session will explore the latest developments in critical issues that continue to be of importance in this area, including privilegei n multijurisdictional litigation, professional secrets, the challenges posed by blocking statutes and the preparation of witnesses.
 Group Actions: Akward teenage years, or sophisticated collective dispute resolution? It has been nearly a decade since the Litigation Committee devoted its annual conference to the subject of group actions.  Since that time, group actions have continued to be an important part of corporate litigation with significant developments in Europe, North America and in many other jurisdictions.  This session will look at developments around the globe in this important area and will consider the strategic issues raised in bringing such claims and their implications for business clients called upon to defend them.
Click here for the full programme and here for a sound track to the conference, Jacky Terrrasson's "I Love Paris in the Springtime" from his Album "A Paris".