We are expanding our dispute resolution team in Frankfurt. If you are following this blog, then you are likely to meet a very important criterion: You're interested in dispute resolution!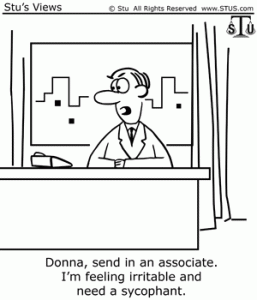 We are recruiting associates into our team, both for international corporate and commercial dispute work and for product liability work.
For general information about Taylor Wessing, our practices, what we are looking for and what we have to offer, please see our dedicated careers website. For specific enquiries, please feel free to contact me directly.
Cartoon courtesy and (c) of Stu Rees, www.stus.com