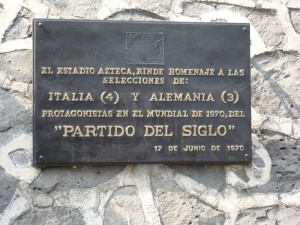 Michael McIlwrath's post at the Kluwer Arbitration Blog today, A Dispute With A View, finds very kind words for DIS, the German Institution of Arbitration. Michael compares the approach of the Italian Chambers of Commerce to international disputes with that of the DIS and finds that the latter "has the advantage of making the resolution process appear more neutral, consistent, and reliable in the eyes of those who hail from outside the city's walls."  However, Italy, and Florence in particular, score high on location and local flavour. I am happy to concede that I have not yet come accross a German arbitration venue with a view to match the one from the Florence Chamber of Commerce. To me it appears that on balance, in arbitration at least, Germany achieves something that in football it did not manage for quite a while: a draw against Italy.
Michael also acknowledges the international ambitions of the DIS, "confirmed last year when the DIS recruited Francesca Mazza, formerly a senior manager of the ICC, as the institution's new secretary general." Francesca's move to Cologne of course is a German-Italian success story in its own right.
The picture shows the commemorative plaque at the Aztec Stadium, Mexico City, dedicated to the semi-final of the 1970 World Cup between Italy and Germany, known as the Game of the Century.